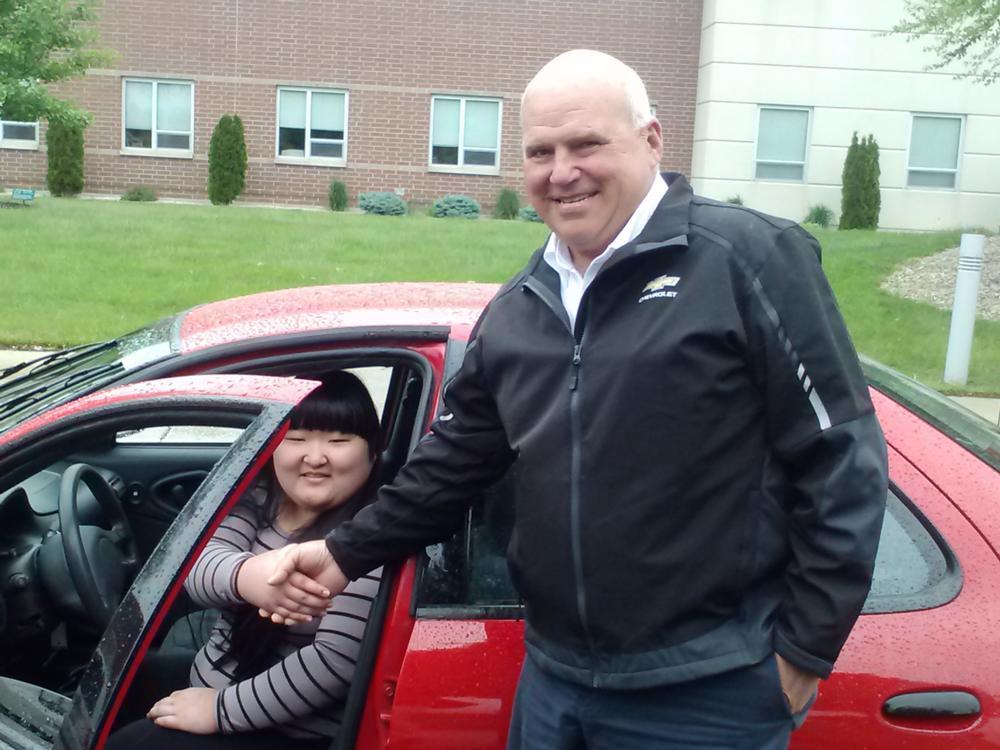 (Linda McAnly along with Dan Sawicki from Sawicki Motors in Rochelle)
Sophomore Linda McAnly was the bigger winner Friday during the 25th Annual Renaissance assembly at Rochelle Township High School. She won a 2003 Chevy Cavalier.

The car was donated by Sawicki Motors in Rochelle.

Linda said she was surprised that her name was chosen since she had only 2 chances to win a prize.

Linda currently has a permit to drive and will get her license in the near future.

The Renaissance program recognizes students and staff at RTHS for their perfect attendance throughout the school year. 73 percent of the students were eligible to win prizes this year from area businesses.

The attendance is recorded in each of the 4 quarters for the students.

Counselor Laurie Pillen said they always get great support from the students in this program. She said the kids look forward to the prizes each year which includes a car.

The Student Council extra effort award went to Spanish teacher Eva Lenkaitis.

Edna Miller also received the Support Staff Leadership Award from the Illinois High School Principal Association's Northwest Region.