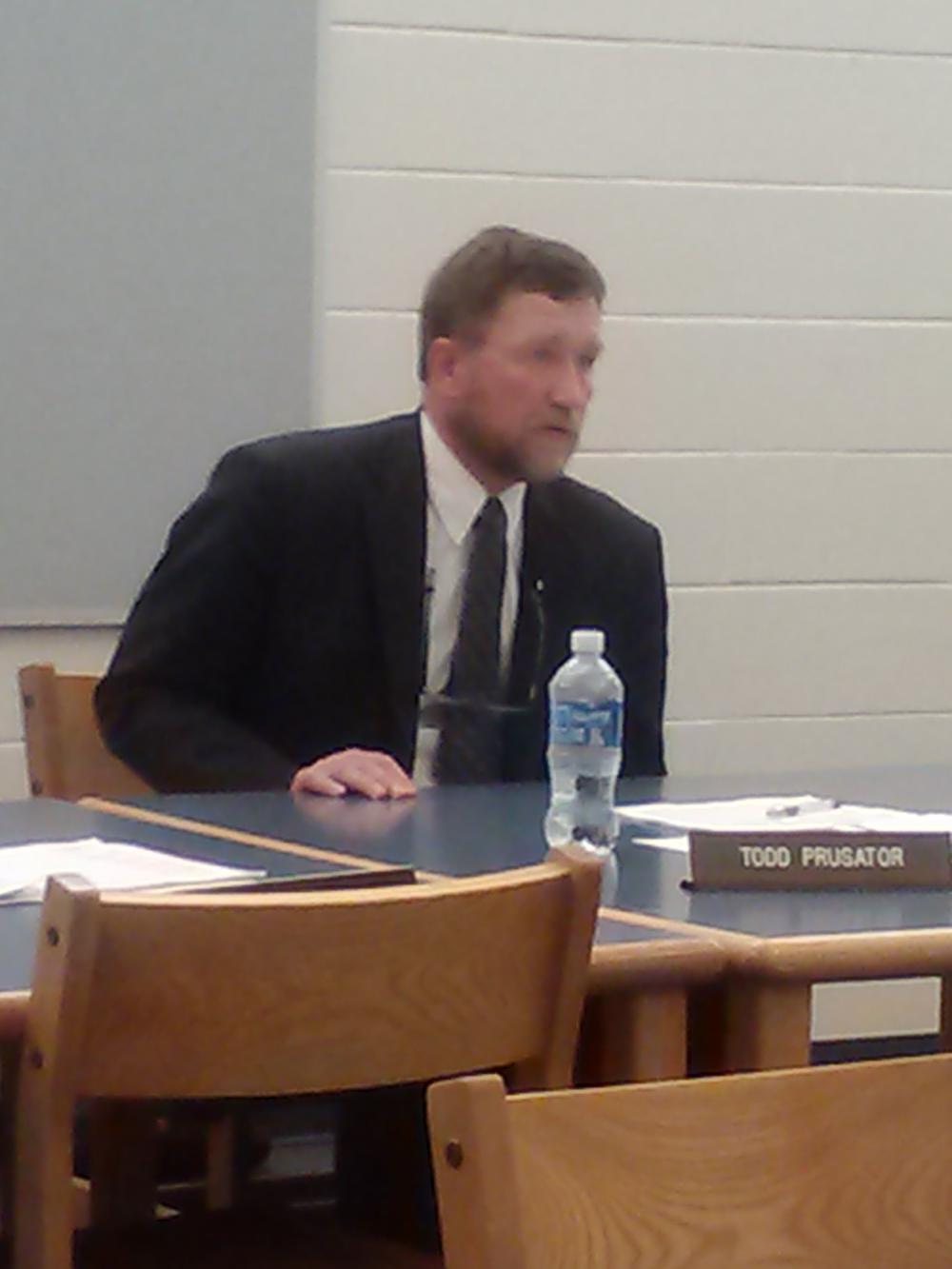 (Rochelle Elementary Superintendent Todd Prusator)
The Rochelle elementary board approved a tentative budget last night as the district is looking at a deficit that totals $525,785. This includes the Education Fund that has a deficit of just under $818,350.
Superintendent Todd Prusator said that the board was not surprised with the numbers. He said that the district has faced a deficit for several years and it still remains unknown about the state aid numbers. Prusator stressed that it will be another tight budget when it comes to expenses.
Prusator said that the state still owes the district $716,760. If Senative Bill 1 is approved, the Rochelle elementary district will see an additional $168,000 from the state than a year ago.
Employment for the district included Shannon McGraw as a 4th grade teacher at May School and Victoria Graff and Christine Underwood as counselors for the Middle School.
The board also decided that discussion should take place in the future with the Rochelle Township High School board dealing with the consolidation issue. The elementary board held a public hearing last week dealing with the waiver application.
The deadline to file the waiver is this Friday if you wanted the referendum on the November 2018 ballot. The next deadline is January of next year.
The board would like to have a meeting in the future with RTHS officials dealing with this community issue. The public would be invited to gather information.
If the deficit continues in the Rochelle elementary school district, they can either cut staff or have a referendum for the taxpayers in the district.