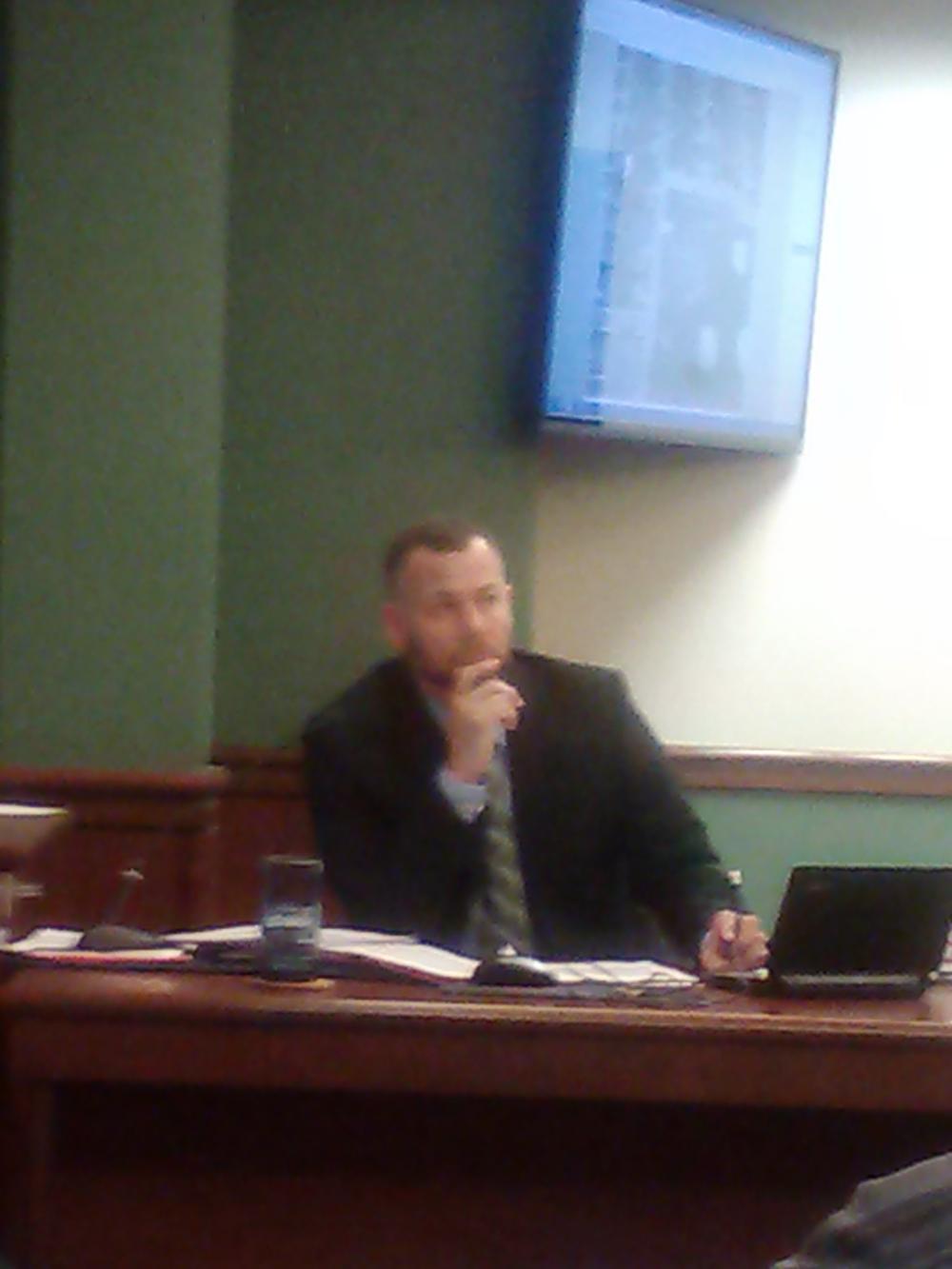 (Jeff Fiegenschuh)
An open house welcoming Rochelle's new city manager Jeff Fiegenschuh took place yesterday afternoon as numerous business people, staff, and local residents attended the event.
Fiegenschuh began his new job on Monday after being hired by city officials on July 31st. He has spent the past 3 years a city administrator in Rantoul, Illinois.
He said his first 3 days has been spent meeting his staff. He hopes to have a goal session meeting someone next month to determine which projects need to be done in the next year.
Fiegenschuh was also the former city manager in Princeton. He said their are numerous differences and similarities of the Rochelle compared to the past 2 cities he worked for. he said that Rochelle is unique in their infrastructure along with their transportation.
Feigenschuh said he is a change agent. If things are working right, there should be no changes in the future.
He said that changes will be made only to move the organization forward. The city manager stressed a team mentality when it comes to working with the council and staff.
The 42-year old Fiegenschuh is the 6th city manager for Rochelle since 1995.