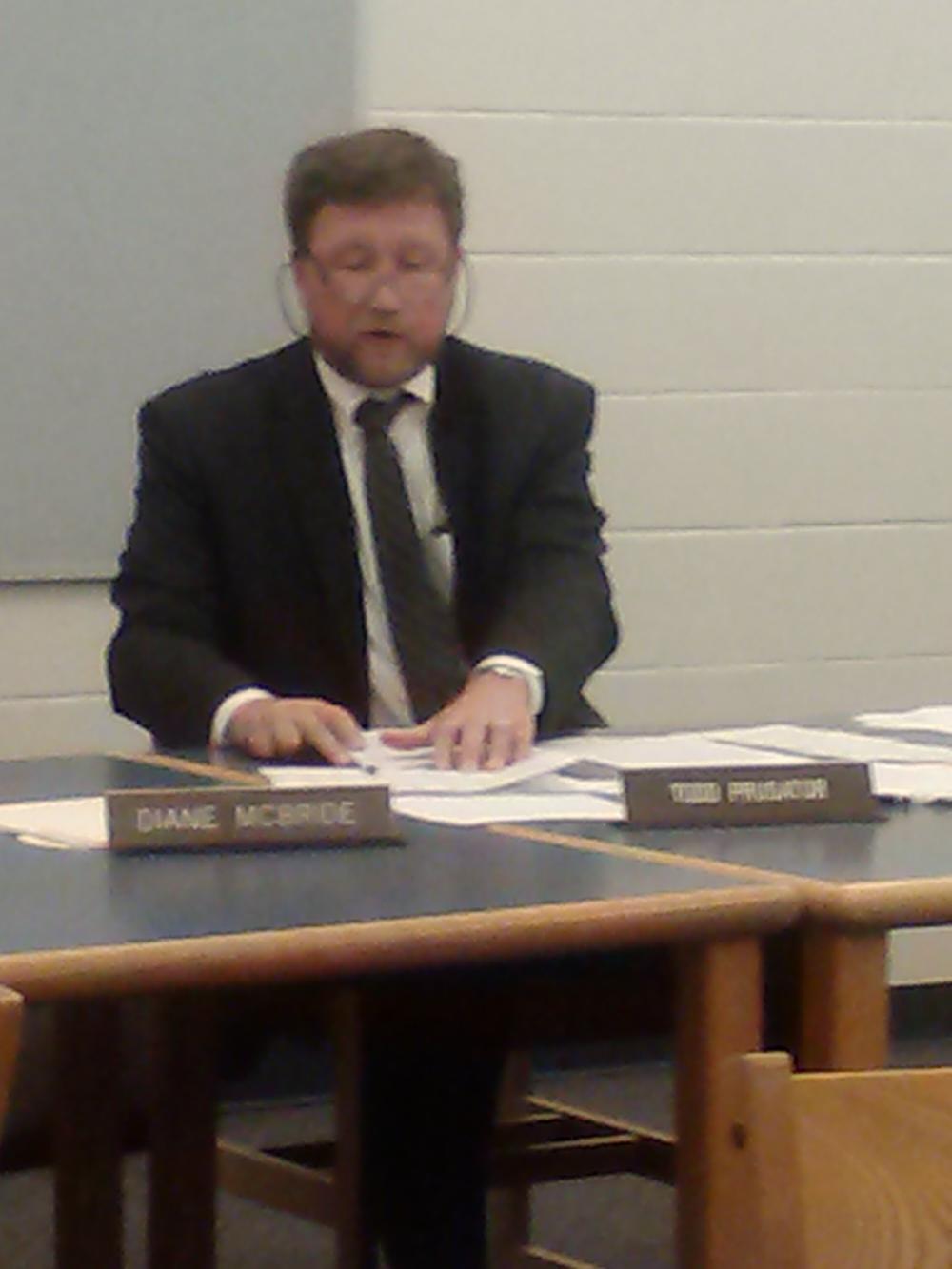 (Rochelle Elementary Superintendent Todd Prusator)
The Rochelle elementary school district will have the Hub program for another 5 years.
This is the 6th year for the district which helps students before and after school if they are having trouble in the classroom. Superintendent Todd Prusator said that they will receive the 21st Century grant involving federal money for another 5 years.
He said that the program will be fully funded as it gives additional opportunities for students to be successful.
The board also hired tonight Breynn Baiocco and Yency Garcia as part of the Hub program.
Karen Gardell, Kevin Zilm, and Leroy Shoemaker were appointed for 2-year terms as part of the David Crawford Foundation Board of Directors. Gardell and Shoemaker were reappointed to the board.
School officials heard a presentation involving the scores from the PARCC test last spring. Prusator said it was the 3rd year the district has taken these tests from the state. The scores were very similar to 2015 figures.
He said they continue to focus on the standards for students.
The elementary board met in executive session to talk about personnel along with the teacher's contract. The staff is currently in their 2nd year of a 4-year agreement.
Wording in the contract was discussed. No action was taken following the executive session.