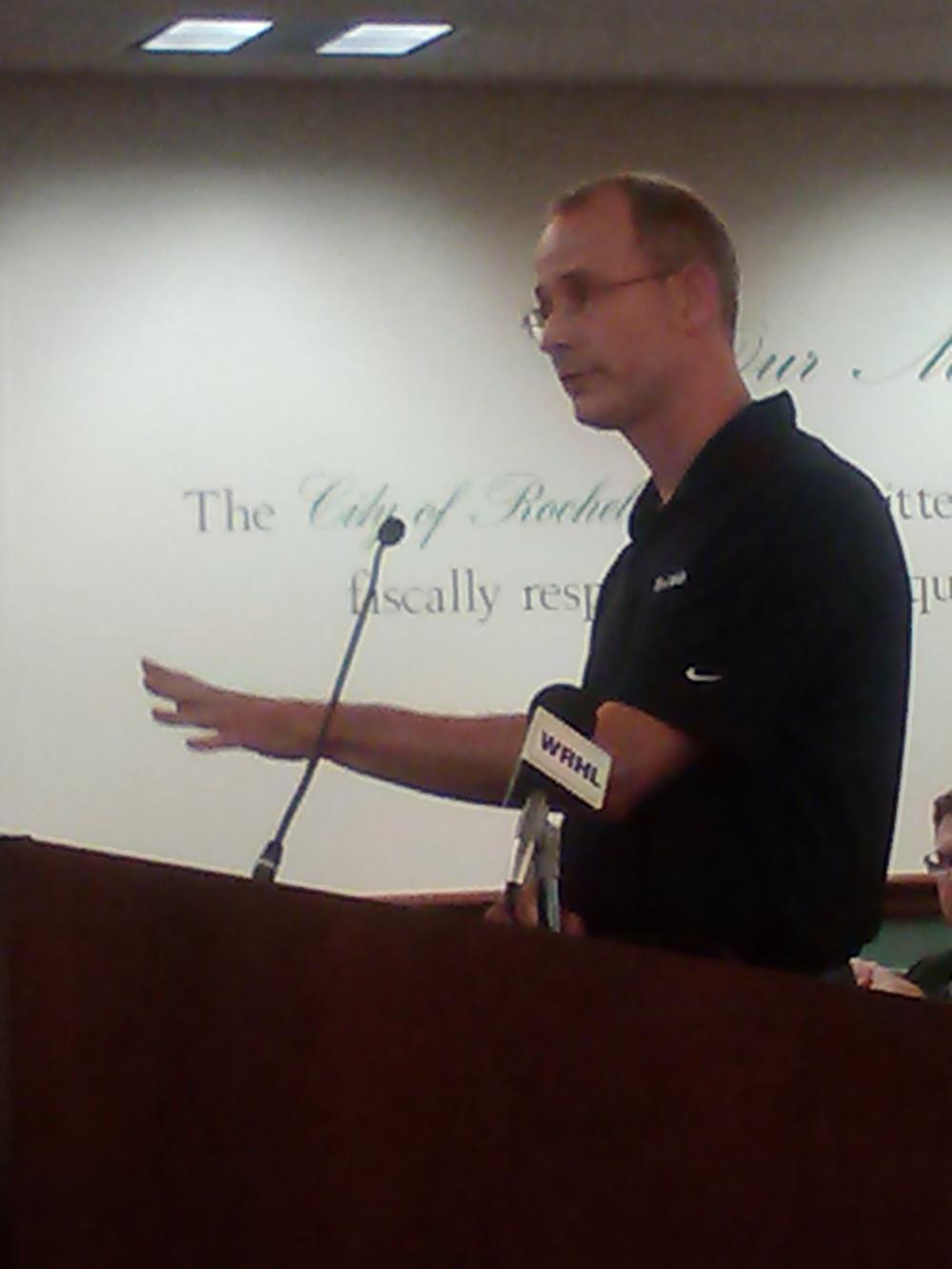 (Rochelle City Engineer Sam Tesreau)
City officials in Rochelle continue to move forward with improvements on South Main Street in the Hub City.
Tonight, they approved an agreement with the state dealing with engineering work. City Engineer Sam Tesreau says the agreement involves Phase II of the South Main Street project that will not begin until the earliest in 2021.
The upgrades will be between Veterans Parkway and Steam Plant Road. This will be a truck access route.
The project also includes a pedestrian path. It will be located on the east side of South Main Street near VFW Park and Rochelle Foods.
Tesreau said that Phase I for South Main Street will start in 2018.
The council approved a Class R-3 liquor license for Fuzion 6 Casual Bar and Grill at 200 North Washington Street along with rescinding the resolution dealing with street lighting costs for RMU. The city now has 7 Class R-3 liquor licenses.
City officials met in executive session to talk about the purchase or lease of property. No action was taken.