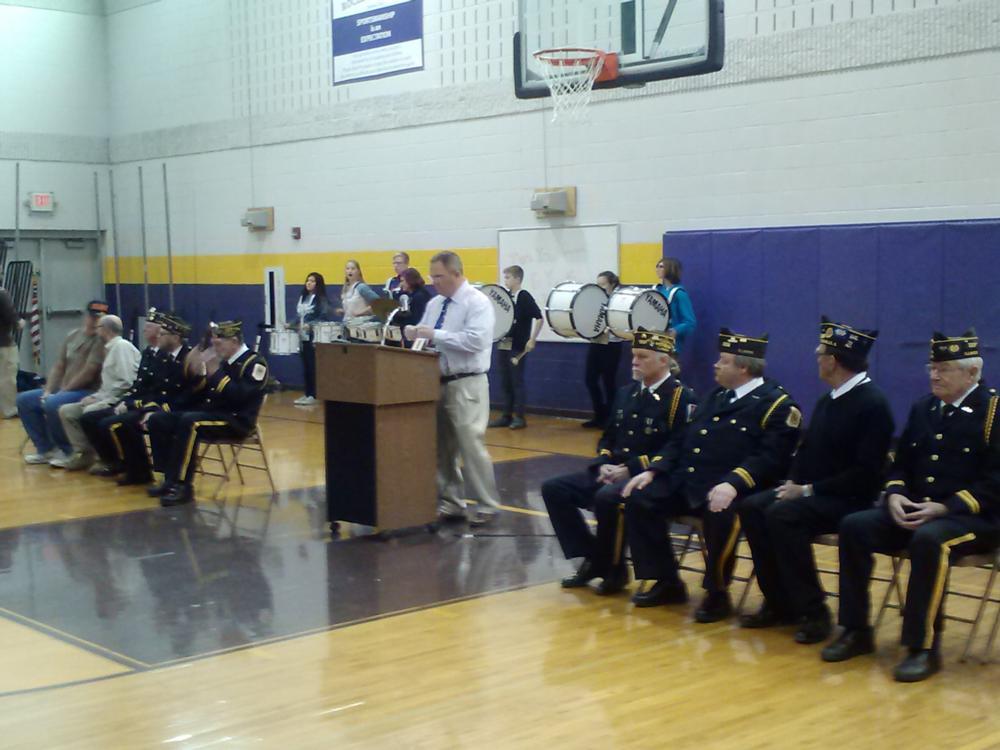 More than 500 students, staff, and area residents attended a Veterans Day ceremony Friday morning at the Rochelle Middle School as we remember those individuals who helped protect this country. The event was heard on Good Time Oldies 1060.
The guest speaker was Mark Schabacher from the Rochelle VFW Post 3878.
Rochelle Middle School Principal Tony Doyle also spoke during the ceremony.
Rochelle Township High School also held their 11th Annual Veterans Day Breakfast for area residents to enjoy.
Other ceremonies took place at St. Paul Lutheran School in Rochelle and Kings grade school.
An exhibit honoring veterans opens today at the Flagg Township Museum.
An opening reception for We Went to War will be held from noon to 4 p.m. in the museum at Fourth Avenue and Sixth Street in downtown Rochelle.
Local residents and area veterans are invited to view this tribute in the newly revised War Room. There will also be a temporary exhibit in the Cabinet of Curiosities highlighting Rochelle's military commitment.
There will also be a curator talk at 2 p.m. Refreshments will also be served.