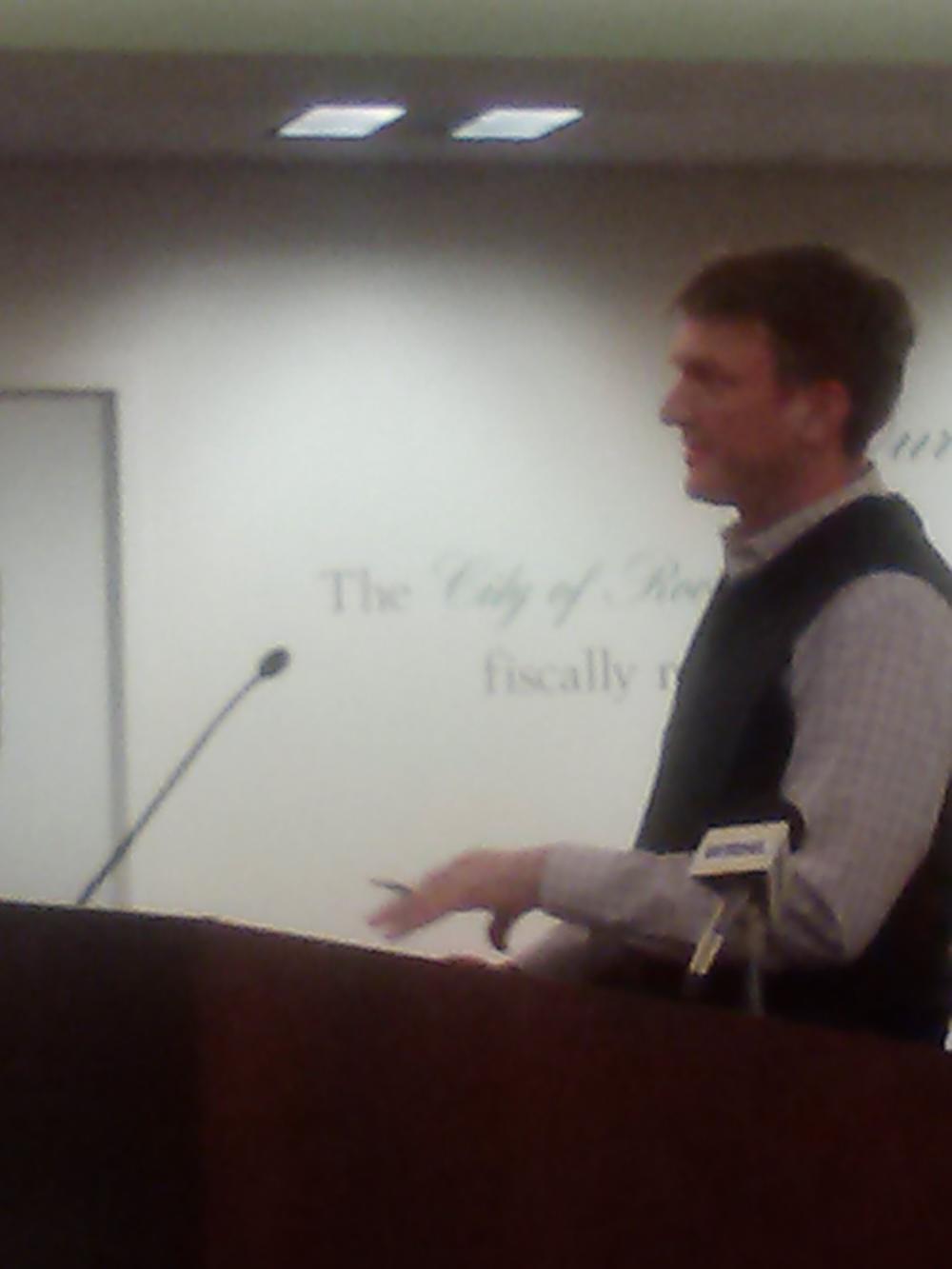 (Andy Shaw)
Amending the Lee Ogle enterprise zone and a franchise agreement with the Village of Hillcrest topped the discussion last night by city officials in Rochelle.
Changes in the enterprise zone deals with parcels in the City of Amboy and the Village of Mt. Morris being part of the proposal. Lee Ogle enterprise administrator Andy Shaw said that Mt. Morris has a building which has been empty for several years along with land that is undeveloped at this time. They would use around 199 acres which would leave 748 acre still available in the enterprise zone.
The enterprise zone provides incentives for economic growth in a community.
The franchise agreement with Hillcrest is for 10 years involving electric service from RMU. The former agreement was for 50 years signed in 1967.
The council approved a new 3-year option to purchase just over 89 acres of land at the Business and Technology Park. They have also agreed to market the property for a future company.
The city is working with the Federal Aviation Administration for an unmanned aircraft system integration pilot program dealing with drones. If the Municipal Airport is chosen, it would be 1 of 5 facilities in the country. Over 350 airports have requested information about the project.
The city plans to sell a 2006 Dodge pickup truck along with the disposal of 300 surplus electrical equipment that has reached a useful lifespan. This includes 86 transformers.
Appointments last night included Kurt Wolter to the Planning and Zoning Commission and William Seimer for the Airport Advisory Board.
Absent from the meeting were Mayor Chet Olson along with councilmen John Bearrows and Don Burke.